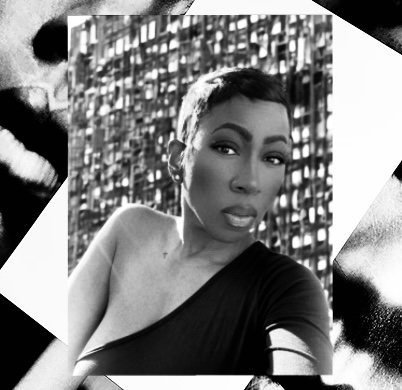 Hi I'm Giselle, the founder and multi-disciplinary designer
behind The Handwriting Artist.

My beautiful journey with lettering began as a little girl growing
up in the lovely island of Trinidad. My father had such a wonderful
signature that I became obsessed with writing just like him.
I practiced his thin lettering, which was a tad right leaning, until it
'looked' like it. I was far from close but by then the seeds of creating
different letters and form were planted.

In my teenage years, after taking a mandatory Calligraphy class in
secondary school, I simply wrote words and letters simply for the fun
of it. My mind always envisioned how celebrities' signatures would
look. I created what I think they could look like, giving myself a chance
to create three to five signatures that were completely different visually.
During breaks in school, I would borrow my close classmates
notebooks and create new signatures. So much so, that one friend
said, "You're always writing, writing, writing! It's best they call you
The Handwriting Artist!"

Little did I know that I would be as passionate about letters and their forms as I
am now. My handwriting and lettering are truly individualistic as I am.
I've had the honor in creating work for brands like Glamaholic Lifestyle,
FBF Body, Nedra Tawwab, Signed by Blake, The Salon by Ursula Stephen,
Brunchnista, Valeisha, BLACK + FORTH, The Vanity Group, Style Eyes Optical,
(just to name a few) and a slew of custom pieces for a myriad of fabulous clients.
It's a gift that I intend to continue to share.

Whether it be for luxury brands and their activations or simply personalizing a
bottle of perfume for your favorite person, adding the service of
modern calligraphy equates to an extreme attention to detail
and the utmost care.

I am based in Long Island, New York and
I'm available for work worldwide.